Written by Administrator
Friday, 27 May 2011 00:00
If you are looking a wireless communication between two Arduino modules, this project might be helpful. It uses low costs RF transmitter and receiver from Sparkfun to establish a radio link between the Arduino boards up to 500 ft. Data can be transferred serially at the maximum rate of 2400 bps.
Radio link between two Arduino boards – [via]
Last Updated on Friday, 27 May 2011 01:48
Written by admin
Friday, 27 May 2011 00:00
Authors: admin



This project combines the above to turn the Arduino into web server which is hooked up to the LCD. It produces a simple HTML web page, from which the user may see what text is currently displayed on the LCD, and provides them the opportunity to change the text using simple input forms. The hardware side of this project is fairly simple, and there were no physical hacks or modifications that needed to be made. The real challenge to this project were working within the limitations of the Arduino as a computing device.

Read More: [Link]

Last Updated on Friday, 27 May 2011 00:42
Written by admin
Tuesday, 24 May 2011 10:56
Authors: admin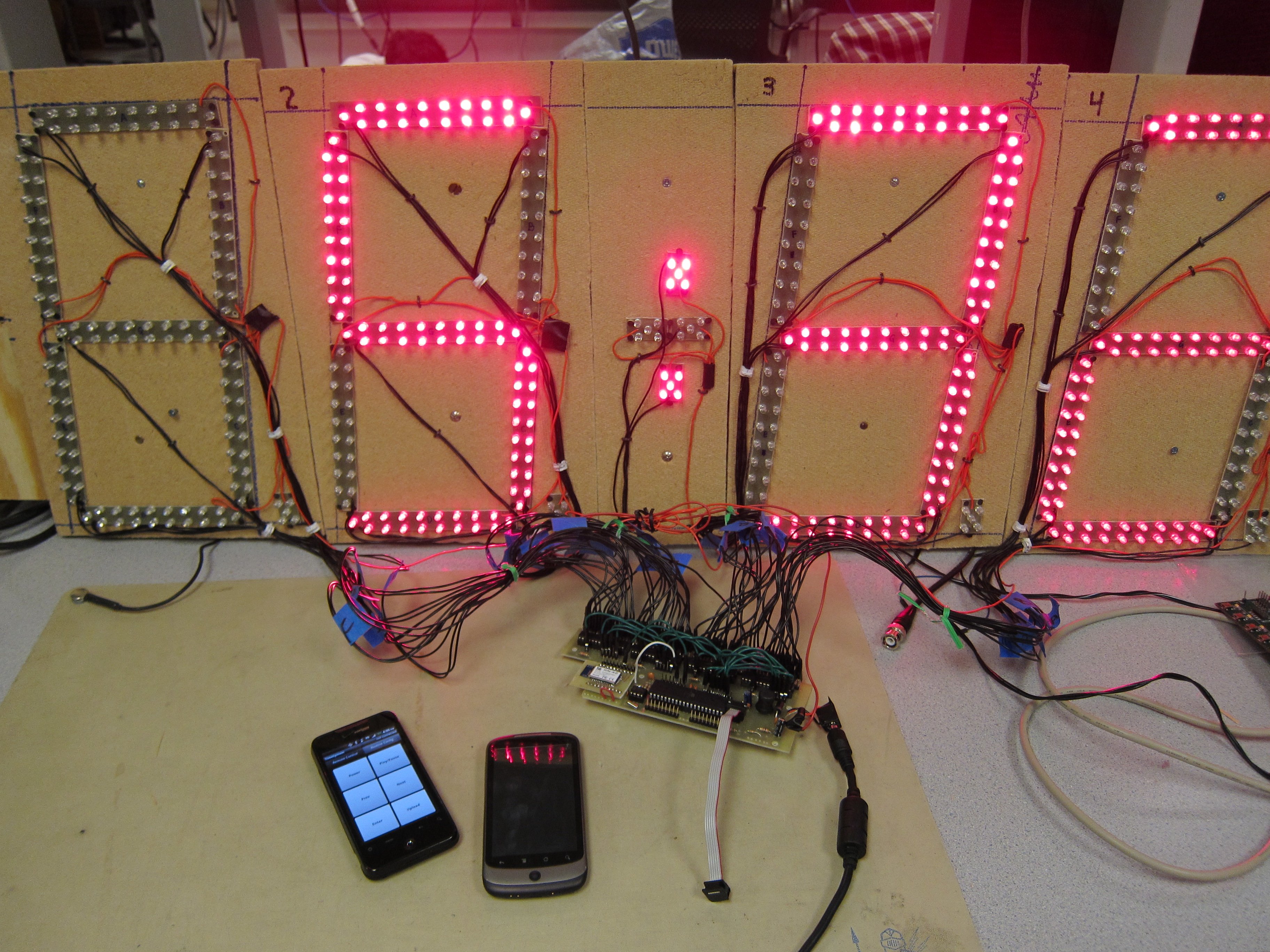 Do you like joining different sports team in your school? It does not only lets you meet other friends but also improve your skills and talents. Sometimes these teams are not fully supported by the school administration due to low budget and so they lack the equipments needed during practice or even the actual game.

Like this pace clock that is commonly seen in games like swimming and track and field, it is quite expensive to have one but this mod is made cheaply with only less than $250 materials. It is controlled with a smart phone with understandable instructions on how to operate and very responsive.


Read more: [link]

Last Updated on Monday, 01 August 2011 01:20
Written by Administrator
Monday, 23 May 2011 00:00
Sound localization devices are used in war zone, law enforcement where gunshots needs to be localized. Fileark tried to build one on Arduino base.
The idea is based on volume comparison. He used LM324N op-amp for comparing volumes of three microphones. Sounds simple but it seems that to get reliable results Arduino lacks of processing power when calculating direction. So author is considering to build another version with ARM Cortex-M3.

Read More: [link]

Last Updated on Sunday, 22 May 2011 23:41
Written by Administrator
Monday, 23 May 2011 00:00
;
[ EDIT ] Here is a link to The Tx Project source code [/EDIT]
This is another RC car related post. This time, Santiago Saldana has created a device that allows you to control any RC car,plane,helicopter, etc. using any HID joystick. The
Last Updated on Sunday, 22 May 2011 22:56
<< Start < Prev 1 2 3 4 5 6

7

8 9 10 Next > End >>


Page 7 of 31