Written by Administrator
Thursday, 30 June 2011 00:00
grenadier writes:
I've seen multiple designs for a plasma speaker online, and quite frankly most of them suck. Some problems I noticed were constantly blowing up MOSFETs, distorted audio, excessive heating of the MOSFET(s) etc.

I was alerted to a nice circuit on 4HV that uses a half bride and pulse width modulation. I modified the circuit to my liking and it worked very well. Extremely well.

So in this instructable I'll show you how to make the speaker that's on my website . Properly heatsinked it can run continuously, I have run mine for a length of about 6 hours with no problems.
A reliable plasma speaker –[Link]
Last Updated on Thursday, 30 June 2011 01:32
Written by admin
Friday, 17 June 2011 10:14
Authors: admin
Converting a Macbook Air with a broken screen into a computer embedded within a keyboard would be even better it houses whole computer got some input devices that house a fully-functioning 1.6GHz Core 2 Duo Mac with an 80GB hard drive. The process of modifying the polycarbonate case to cleanly include USB ports, a magsafe connector, and a DVI port, we stuffed the computer in the monitor, now we are putting it in the keyboard. While the modder is not quite finished yet, he managed to get all the main components to fit under a keyboard and apparently almost ready to replace all the tape holding it together with something more permanent.

Read more: Macbookairproject

Last Updated on Thursday, 01 September 2011 01:13
Written by admin
Thursday, 16 June 2011 02:14
Authors: admin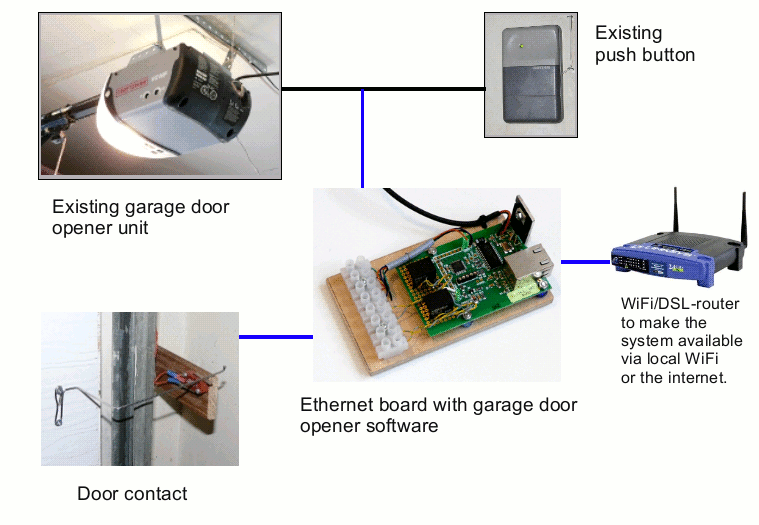 You do almost anything with your mobile phone, but when it comes to your garage door, you have to resort to another remote control. This garage door opener does not require the installation of an application and it works with any phone that has a web browser built-in. The system is based on ...

Read more: [Link]

Last Updated on Friday, 29 July 2011 01:18
Written by Administrator
Monday, 13 June 2011 00:00
The objective of the project is to create a low-cost, tropicalized, and rugged sensor that is capable of testing the impurities in water.
Read more: [via]
Last Updated on Monday, 13 June 2011 01:21
Written by Administrator
Monday, 13 June 2011 00:00

A better way to have fun and feel cooler is to use water cannon especially in some point in summer. The design of these water cannon is the use of pressurized steel fire extinguisher power to pound plastic squirt toys. Any motorcycle helmet can be used to create a fire on sight system ...

Read more:

Last Updated on Monday, 13 June 2011 01:17
<< Start < Prev 1 2 3 4 5 6

7

8 9 10 Next > End >>


Page 7 of 36